Fishing rod
Jump to navigation
Jump to search
The Fishing rod is a melee weapon in MTA DayZ. It can use secondary slot in player's Inventory. Related to military loot.
Read more about damage system - here.
How to fish
You can use Fishing rod to catch a fish in the water.
You just need to cast a bait in the water (aim + fire) and wait. When you catch a fish it will try to escape and if you don't pull it out in time you will lose it.
Press R to turn a fishing reel.
It looks like this: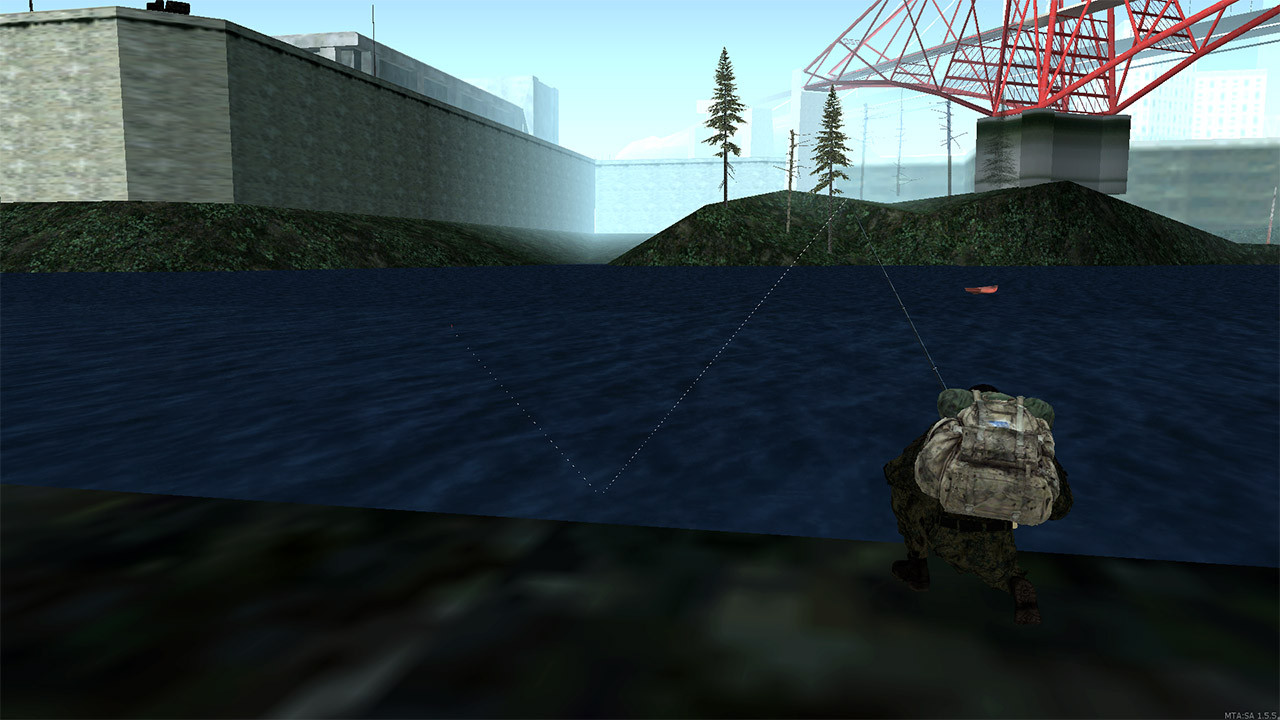 Where to find
Most loot places with Fishing rod located in Stalker County (22%). Other places in Los Santos (18%), Red County (15%), Las Venturas (10%), Tierra Robada (9%), Bone County (8%), Flint County (6%), Whetstone (4%), San Fierro (2%), Custom Island 2 (1.2%), Custom Island 3 (0.5%) and Custom Island 1 (0.2%).
Spawn chances table:
Available actions
Action
Description
Equip Secondary Weapon
This item can be equipped by double-click (or via context menu) in Inventory.

| | |
| --- | --- |
| Note: | It appears in the player's hand. |